Sig RC Manufacturing offers six different models for learning to fly. They all are very similar and are great trainer planes. The table below summarizes the availability of each as an ARF or kit, or both.
Be sure to read up on what makes a good trainer plane before making your final decision.
| | Senior | Seniorita | LT-25 | LT-40 | EP-42B | Mark II |
| --- | --- | --- | --- | --- | --- | --- |
| Kit | Kit | Kit | Kit | Kit | ----- | Kit |
| ARF | ARF | ----- | ----- | ARF | ----- | ----- |
| EP ARF | ----- | EP ARF | ----- | ----- | EP ARF | ----- |
| Airfoil | FB | FB | Clark Y | Clark Y | FB | FB |
| Wingspan | 78" | 63" | 63" | 70" | 42" | 57.25" |

Sig Senior - Seniorita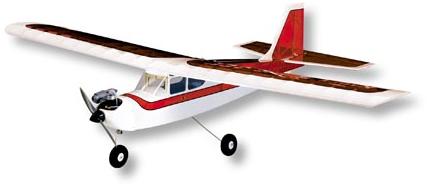 This classic Sig RC trainer has been introducing RC pilots to this hobby for many years. The Kadet Senior's high wing and flat-bottomed airfoil make for a very stable and self-correcting aircraft.
This Sig Senior is well known for its giant 78" wing span and its ability to float at very low speeds due to its extremely light construction.
While it used to be available in kit form only, this bird is now available as an ARF. The Sig Kadet Seniorita is a smaller version of the Sig Kadet Senior with a 63" wing span.
The Seniorita is available as a kit version, or an Electric Powered ARF version. The EP ARF is built extremely light because it doesn't have to support the weight of a glow engine. 

Sig Kadet LT
The Sig LT-40 is another very popular Sig RC plane. Its 70" wingspan makes it a bit larger than the average RC trainer plane, although it's not as large as the Kadet Senior.
The wings have a unique airfoil called a Clark Y airfoil. This is very similar to a flat-bottomed airfoil, except leading edge is more rounded. This larger leading edge radius helps dampen the stall characteristics.
I can tell you from personal experience that this bird flies very nicely! I liked it because it was so big for a 40 size plane, it was easy to see!
Unfortunately, she met her demise when I tried to pull out of a dive at full throttle... The wings folded. It was a sad day indeed... OH well, lesson learned!
The smaller Sig LT-25 version has a wingspan of 63" and is available in Kit form only.

Sig Mark II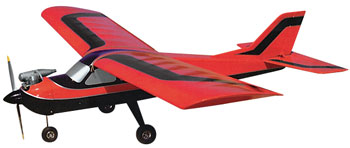 The Mark II is a very small 40 size trainer with a wingspan of 57 1/4". It is a high winged trainer with a standard flat-bottomed airfoil.
This Sig RC airplane is available in Kit form only. If you're looking for a very stable flying, relatively small, 40 size trainer to build, this may be the bird for you.

Sig Kadet EP-42B Brushless Trainer
Looking for electric RC trainer? The Sig Kadet EP-42B Brushless ARF is an excellent choice! The powerful outrunner brushless motor with matched speed controller pulls this RC trainer nicely!
Once you've mastered the trainer, you can save money by transferring the motor and speed controller to your next plane up to 35oz!
More Trainers Below
Top of Sig RC Trainers