Emax Brushless Motors
Emax Brushless Motors are designed and manufactured by the Chinese company Yinyan Model Tech.

There are currently four different models of Emax brushless motors. These are the BlueSky Series, Colourful Ring Series, Inrunner Motors, and the HL Series. The HL series are made for RC helicopters, and the Inrunners are hard to come by.
BlueSky Series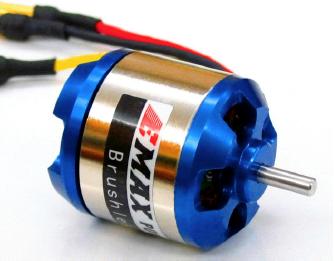 The Emax BlueSky Series are outrunner brushless motors available for just about any size RC airplane ranging from around 5oz. up to 7lbs! These motors can be used either with or without a gearbox. The BlueSky outrunner Series consists of the following: BL2205,BL2210, BL2215, BL2810, BL2826 Emax Brushless Motors.

Colourful Ring Series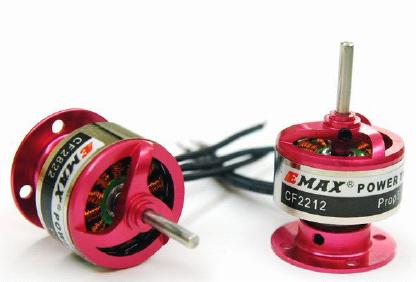 The Emax Colourful Ring motors are very powerful motors designed for very small aircraft that are around 7oz or less. As you can see from the photo, the name sure does fit the appearance. These little guys do have a pretty amazing punch for such a small size motor!

There is really only one size Emax Colourful Ring motor that are wound to two different Kv ratings. The CF2822 is a 1200Kv motor and the CF2212 is a 1500Kv motor.


Emax is fairly well respected in the RC community. Please leave feedback via the comment form below to share your experiences with Emax Motors.
Related Pages...
---
---