An old Comet Zipper
by Cody
(Sacramento, CA, USA)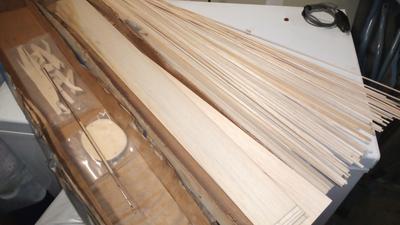 A friend of mine recently acquired a long box full of a bunch of balsa pieces. Hand written on the outside of the box was "Comet Zipper" and under that was "Class B" and that's it.


The box is 36" in length and seems to contain what I believe to be the majority of the plane build kit. Various shapes of balsa all the same length as the box.
I have not gone thru the entire contents but there is no wheels or plastic to wrap the plane. Just Balsa profile and two packages containing small precut shapes. And at least one metal rod. Approxamatly 15 or so inches long.
Is this an old plane?
Is it a rare RC plane?
Is there anywhere I could get the build instructions for this kit?
Any and all information received will be greatly appreciated.
Thank you
Cody